WHAT IS THE APP ABOUT?
The ninja fit app is targeted towards children ages 6-10. Ninja Fit encourages kids to increase their physical activity by providing ninja-like workouts. This interactive mobile application is Fit-bit and apple watch compatible: it is able to track steps and monitor heart rates. Kids can personalize their ninja character and can use their ninja to assist them in their quest to save the princess from the evil samurai.
WHAT ARE THE GOALS OF THE APP?
The goal of the app is to provide an entertaining and healthy approach towards exercising to that will lead them to a healthier life style.
WHO ARE THE USERS OF THE APP?
The primary audience is children ages 6-10 years old with childhood obesity and a secondary audience is anyone who wants to take a different approach towards working out!
The Research
Through stakeholder mapping and referring back to the challenge, brain dumping was a good way to explore all the causes and effects that lead towards childhood obesity. This paved the way to a concept and a better understanding of every one who is affected by the conditions childhood obesity.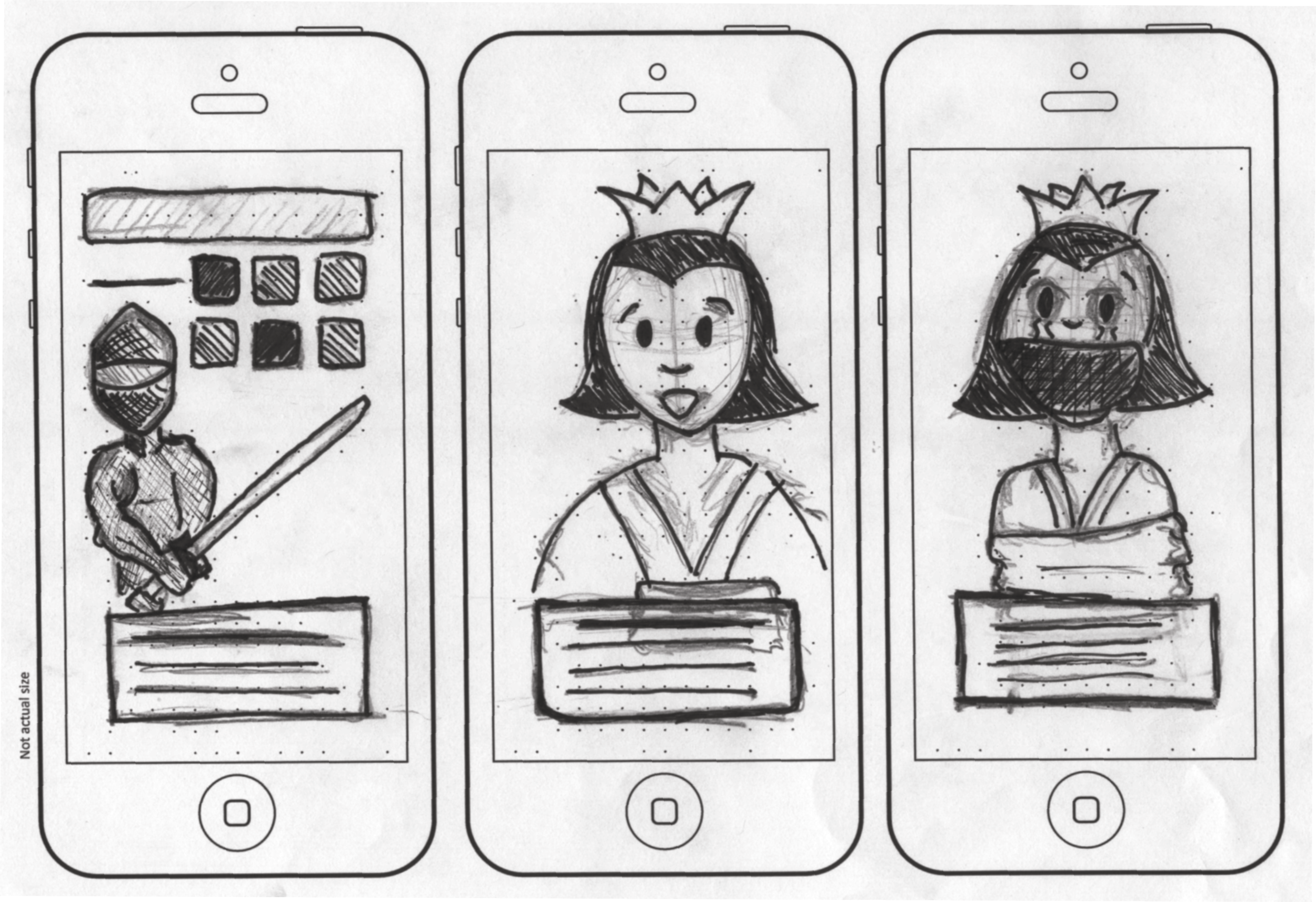 The App
The Ninja Fit app is a non-traditional approach towards working out. The app allows kids to let their imaginations run free while at the same time burning calories and leading them on the path towards a healthier life style. With 17 time intensive levels of ninja training the user and their character will be prepared to save the princess from the evil samurai!
The Watch
Ninja Fit is 100% fit bit /iwatch compatible via Bluetooth. This allows the user to get an accurate pre/post heart rate reading in real time. This is excellent for feedback and progression along with helping enforce the in game rule of having to raise your heart rate by 20% to get credit for the level.
The VR
Another exciting feature of ninja fit is that it is virtual reality compatible, giving the user a more authentic experience in training in the way of the ninja. Virtual reality has allowed the mobile app to be even more accurate than before, with the additional hand remotes, the game can detect every kick and punch motion accounted for!
South by South West Interactive Festival
SXSW INTERACTIVE FESTIVAL 2017
TEXAS STATES INNOVATION LABS
March 12, 2017
innovation Labs is a exhibition opportunity for students to represent Texas State University at alumni events and SXSW. Under the supervision of the faculty advisor, Hannah Park, Fall 2016 interactive III students in the Communication Design program joined App-Abling. App-Abling is a team that strives to design mobile apps to solve for social issues.
ALUMNI ASSOCIATION CATS CARAVAN
TEXAS STATES INNOVATION LABS
Austin,Dallas, and San Antonio Texas
February -March 2017
Traveled with the Alumni Association to major cities in Texas as part of innovation Labs and App-Abling. As a team, we presented a select number of apps to solve for childhood obesity to alumni and Texas State University Staff and faculty including University President Denise Trauth and Vice President for student Affairs Joanne H. Smith.